Hello, thanks for visiting my teaching site.  I have had a very successful and enjoyable 15-year run teaching private music lessons in Portland. During this time I've taught myself to code, completed significant software projects for regional and international  clients, completed half of a Computer Engineering degree, worked part time jobs, invested in a home and completed construction projects, and met many students who have become very close lifetime friends. I'm truly grateful and blessed.
As my students know, I've been saying I'll be closing soon to focus on engineering, and that time is now. I've made the decision to focus completely on software engineering, finishing my degree, business pursuits as the Portland micro entrepreneur I've been since 2001 when I got here, and my own music. I was hit by a car in 2014, causing some arm injuries that still flare up with overuse. This is also a contributing factor. Teaching 50 lessons a month just isn't physically viable, but the injury isn't the only reason.
I taught because I love it, and consider myself lucky to have had the experience! Onward with engineering school.
If you're looking for great teachers, I recommend checking in at Old Town Music. They're a fantastic store and were so good to me during my brief teaching tenure there.
squirrel at whirlingsquirrel dot com
Thank you,
– Amanda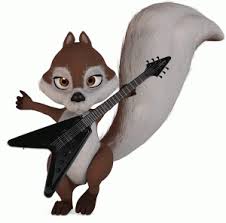 Read the FAQ's !
Click here to read about the Teacher
Click here to read about Lessons